Steve Gamel
How To Write Employee Bios That Will Instantly Win Over Your Team
About two months ago, a gentleman by the name of Casey approached me at a networking event. He needed me to write employee bios for roughly 35 people, but he didn't want the traditional "professional bio" with work history, accolades, and other boring stuff.
I'm paraphrasing, but he basically said, "I want something fun – something different that will help them get to know each other. Interview them, have fun, and be creative. I trust you."
We handle anything with the written word at Edit This®, so I eagerly took on the challenge.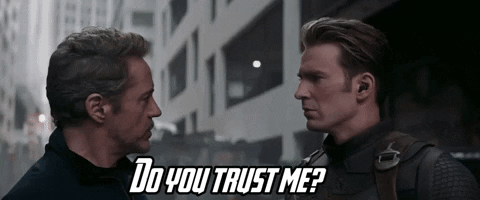 I've been asked to write employee bios and executive summaries many times, but they all followed a set of rules. This was a chance to do something different. Casey really wanted something that's never been done before and, dare I say, a tad zany. So with each phone call, I made sure my questions were non-work related. I wanted to get to know them – what their hobbies are, what their family is like, and what their deepest, darkest secrets are. Everyone graciously played along, and the results were exactly what Casey wanted.
He continues to share a few each week through company-wide email blasts. And you can tell they are well-received by the reply emails and constant requests for more. Every employee, many of whom have yet to meet in person, feels like they have the best coworkers ever.
Below are fun examples of how to write employee bios that will instantly win over your team. I changed the names of those involved to protect the innocent.
Joe would love to tell you a slew of wild stories about how he sailed the seven seas and even spent time in college as the lead bouncer for Led Zeppelin. But sadly, he's a self-professed boring guy who spends most of his days in his basement. "I get up each morning, walk downstairs, and go to my office in the basement," Joe said sheepishly. "Most people who know me will tell you I really love Diet Dr. Pepper." Joe's life isn't all work, though. He loves to fish and play the guitar, and his claim to fame is that he married his high school sweetheart, Jane. They've been together for 26 years. Joe was the one to spot her first in the school hallway, but Jane asked him out first. Together, they have two kids, Becka and Chris, as well as a dog and a cat. The entire family lives the sweet life as Alabama Sooners fans.
Mark is a loving husband and father who isn't afraid to share a few things that people might not know about him — even if they sound a little odd. For example, did you know all the clothes in his closet are meticulously color-coordinated, or that all the movies and books in his home are in alphabetical order? It's true. He also never stops on an odd number when changing the volume on the TV, and he gets frustrated when his wife, Megan, takes eggs out of the carton in the wrong order. "I'll rearrange them," he said. "She'll take them from the middle or the side, and it bothers me. You have to work from the outside in. People might say that's odd. I think it makes sense." The best part is before Mark shared all of this, he said there's nothing special about him. "Joe stole my answer … I'm just a boring guy."
If you have kids, then you know how difficult it can be to get them to stop playing video games. Missy went through the same thing, except she joined them! That's right — while it's been a few years since she last picked up a controller, your sweet Missy is an accomplished video game boss. "When my kids were young, they played the Final Fantasy 7 console game. When the computer came around in the 90s, we got it for the computer, too, and I beat all the weapons," she said. "Then, my son started playing this RPG game called Ragnarok, and I became a guild master. They were in my guild." Would you have expected anything less from Missy? Outside of being a gamer, Missy is clearly all about spending time with family. She has four children, four grandchildren, and two dogs (Bonnie and Clyde). Today is also her 60th birthday AND her one-year work anniversary!
When Martha began working for the company in December, one of the perks she noticed about the job was that she'd get to work from home for the first time in her career. Most people might think there's no downside to that, but then again, they don't have to live with Martha's husband, Bobby. "My husband eats ice all the time, and it drives me nuts," Martha said. The happy couple has been married for 43 years. "I can hear him crunching from the next room, and that's with the door closed. He didn't start this until recently, or maybe it's because I wasn't near him trying to work." Ice crunching aside, not much bothers this 61-year-old mother of three. Just a few of Martha's favorite hobbies include gardening and reading. Asked if she still loves working from home, Martha said, "Yes, but I keep the door closed and have background music on."
Josephine might be the coolest mom on the planet. Don't believe me? Well, if any of you ladies want to challenge her for that crown, be warned that you may have to jump out of a plane from higher than 18,000 feet. That's right! Josephine did her first skydiving mission recently with her husband, Marco, and has already planned her next jump. "This isn't a midlife crisis thing, either. I've always wanted to and can't wait to do it again." But that's not the best part. Josephine is an adrenaline junkie and also spends every chance she gets listening to heavy metal and rock music (think bands like Tool, Kiss, Breaking Benjamin, and Metallica). So while most moms and dads are yelling at their kids to turn the music down, Josephine tells them to turn it up. "My whole family listens to the same music. My daughter even goes to concerts with me."
Do you need someone to help you write employee bios? Give Edit This a call
Edit This is a writing and editing services company in Denton, TX. We produce written copy that explains your passion, promotes your products and services, and helps you stand out – and that includes employee bios and executive summaries. We bring more than 20 years of content writing and copywriting experience to the table.
Whether you need us to write content from scratch or put a better spin on something you've written, Edit This is the local writing and editing partner every business owner needs.
Our writing and editing services cover clients nationwide but are local to anyone in Denton, Corinth, Lake Dallas, Shady Shores, Hickory Creek, Lewisville, Flower Mound, Highland Village, Argyle, and the rest of DFW.
#employeebios #howtowriteemployeebios #writeemployeebios #writingandediting #EditThis #biowriting